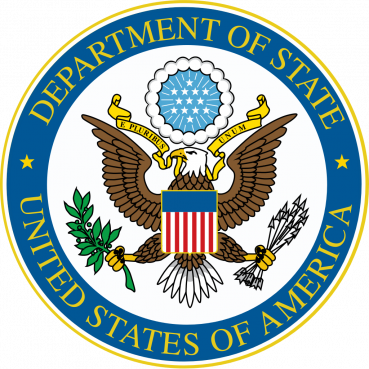 "The United States is concerned by the impact of the Supreme Court's decision regarding Rustavi 2, which could limit the access of opposition voices to Georgian broadcast media. A pluralistic media environment is essential for Georgia's democratic growth and Euro-Atlantic aspirations. We urge the Georgian government to take steps to ensure that the media environment remains free, open, and pluralistic," State Department states in a comment provided to Cyndi Saine and Anna Kalandadze of Voice of America on March 3.
"The news is troubling, although not entirely unexpected," Paul Stronski, Carnegie endowment Russia and Eurasia fellow in Washington DC, commented by an email to Anna Kalandadze, Chief of VoA Georgian service.
"There has been a controversy over the ownership structure for years.  Whatever happened to the station ten years ago under the Saakashvili government is beside the point today.  Rustavi 2 plays an important role as an independent voice and independent media is needed in Georgia, particularly after the Georgian Dream's decisive win in the October elections. Reiterating the Saakashvili era without end does little to address urgent issues of today and I certainly hope that voices critical of the government will retain mechanisms and the ability, including on Rustavi-2, to air their concerns and hold the government to account.  That is an important part of any democracy and even the perception of backsliding can damage the image of Georgia internationally," Paul Stronski's written commentary reads.
Earlier on Friday Georgian government issued a statement claiming that it adheres to the principle of freedom of speech.
"We believe that it is necessary respect for the decisions of the democratic institutions for the development of the state. At the same time, the government would spare no efforts to protect the freedom of the media and freedom of speech in the country," – said in a statement released by the government.
The comments have been provided by Anna Kalandadze, Chief of Voice of America's Georgian Service