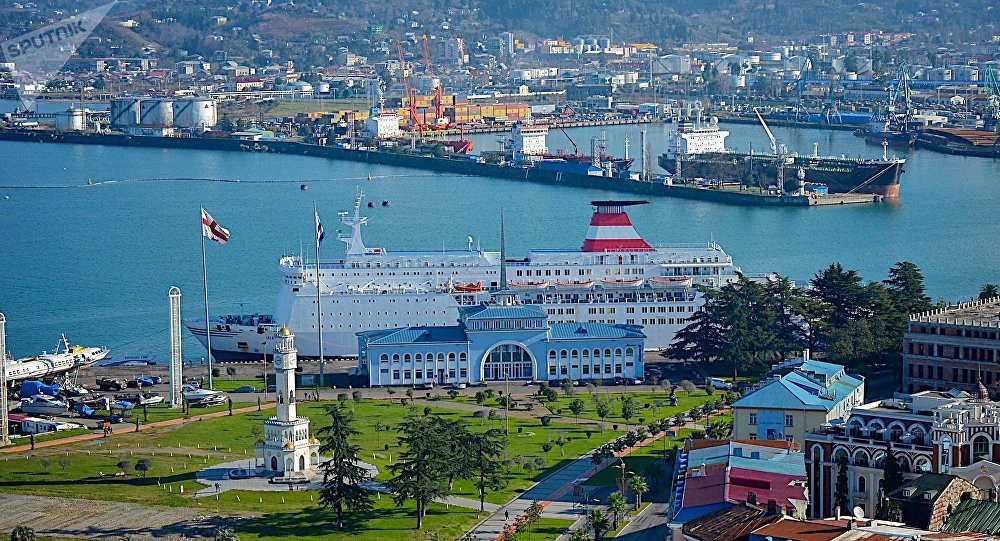 Tbilisi-DFWatch-The government of Georgia, which has been increasingly becoming the target of accusations of circumventing the sanctions imposed on Russia, had to make another denial on Monday. This time it has to repudiate information spread by Armenian media about the restoration of regular sea traffic with the Russian Black Sea port of Novorossiysk.
The Maritime Transport Agency of Georgia confirms that two shipments were carried out in April, but denies reports in that regular shipments have begun.
"In April, the Palau-flagged ship Haci Musa Ucak (IMO 9128544) did make two commercial shipments between Novorossiysk and Batumi. It should be emphasized that this is not a regular traffic, and a fully commercial in nature, which [however] is carried out systematically. The company that owns the said ship, which is not on the sanctioned list, still plans to operate commercial shipments. As for the cargo, it is fully in transit and intended for the Republic of Armenia.
"The Maritime Transport Agency of Georgia, in coordination with the Revenue Service of the Ministry of Finance, continuously inspects both ships and ship-owners in relation to international sanctions. Accordingly, if the ship or the owner of the ship is on the sanctions list, it is not allowed to enter the ports of Georgia and carry out the relevant procedures," the statement said.