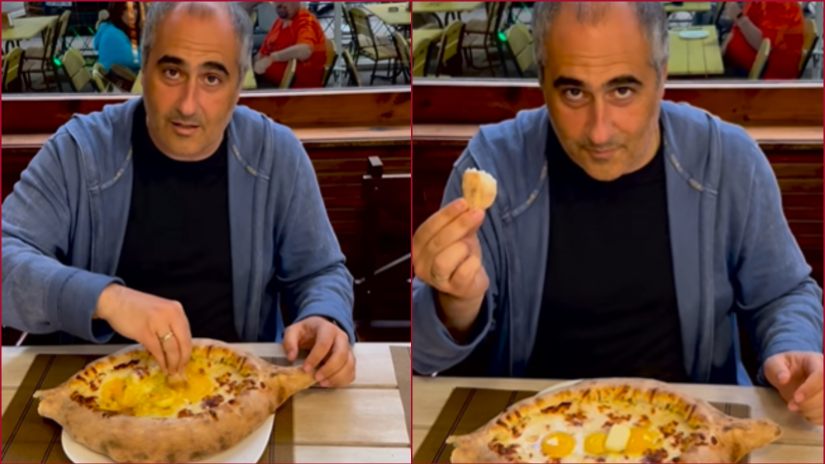 Tbilisi-DFWatch – The news that Shota Gorgadze, a member of Vladimir Putin's presidential Human Rights Council, visited Batumi caused mass public outrage in Georgia.
Gorgadze, who at the same time is the lawyer of the top Russian propagandist, Vladimir Solovyov, published a video on Instagram where he eats Adjarian khachapuri in one of the Batumi restaurants. He, however, closed his account after the backlash.
In the video, which was broadcast by several Georgian television stations, Gorgadze, an ethnic Georgian himself, teaches the Russian audiences how to "correctly" eat Adjarian khachapuri.
Shota Gorgadze has never hidden his support for the Putin regime – neither after the aggression against Ukraine nor during the August 2008 war, when the Russian army invaded Georgia and occupied two regions, Abkhazia and South Ossetia. Then he published a special appeal, where he condemned the then government of Georgia.
This was preceded by incomprehensible facts, when Georgian border guards did not allow several well-known critics of Putin from Russia and Ukraine to enter the country. That is why the video of Putin's adviser's "gastronomic master class" spread on social networks became the object of mass criticism in the country.