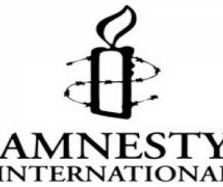 TBILISI, DFWatch–Georgia still struggles with issues connected to its justice system, freedom of expression, freedom of assembly, rights of LGBTI people, and cases of torture and other ill-treatment.
Amnesty International (AI) has released the annual report 2015/2016 on the state of the world's human rights.
The organisation notes significant worsening of global human rights situation, writes that '[t]he year that saw a global assault on people's basic freedoms, with many governments brazenly breaking international law and deliberately undermining institutions meant to protect people's rights'.
AI notes that '2015 was a turbulent year in the Europe and Central Asia region, and a bad one for human rights'.
In a chapter dedicated to Georgia, AI writes that '[l]egal battles around the pro-opposition TV channel Rustavi 2 raised concerns over freedom of expression. Allegations of political pressure on the judiciary and selective justice persisted, particularly following the arrest and conviction of a former politician one day after the Constitutional Court ordered his release. In several instances police prevented or limited peaceful gatherings. The investigation of allegations of ill-treatment by law enforcement officials remained slow and ineffective, while a proposal for an independent investigative mechanism was put forward but not yet legislated on'.
AI takes note of the fact, that political tensions in Georgia rose due to release of clandestine videos of prison rape from the period when the United National Movement (UNM) was in power and leaked communications between former president Mikheil Saakashvili and TV station Rustavi 2. A 26% devaluation of lari against the US dollar increased economic vulnerability for many families. Removal of South Ossetian border posts at the administrative boundary line and detentions of people heightened tensions between the central government and Tskhinvali, while the International Court launched an investigation into the events of the 2008 war.
According to the report, '[c]oncerns over fairness of judiciary selective justice and politically motivated prosecutions persisted' which is connected to four-and-a-half-years' sentence given to former Tbilisi Mayor Gigi Ugulava following two years' of pre-trial detention.
AI writes that local NGOs and political commentators raised concerns over the political aspect of the Rustavi 2 dispute.
According to the report, '[i]n several instances policy unduly limited or prevented peaceful gatherings, while on a number of occasions they failed to prevent clashes between political opponents', bringing up an example of a clash between Georgian Dream supporters and UNM activists and supporters, where the former forcibly entered UNM's local office in Zugdidi. In June, ahead of the European Games in Baku, police prevented 15 activists from protesting against Azerbaijan's poor human rights record at Heydar Aliyev Square in Tbilisi.
AI writes that the International Day against Homophobia and Transphobia (IDAHOT) this year had to be marked in secrecy due to police's refusal to guarantee safety unless it was a held at a contained publicly undisclosed location. Tbilisi City Court ruled that the man who killed a transgender woman in her own flat was acting in self-defence, convicting him only of arson and battery. In October, Tbilisi City Court acquitted all men charged with attacking the 2013 IDAHOT rally due to 'insufficient evidence'.
AI takes note of reports of new cases of ill-treatment by law enforcement and slow and ineffective investigation of alleged abuses by members of the General Inspection of the Ministry of Internal Affairs.
As for Georgia's neighbouring countries, AI writes that in Armenia, '[l]argely peaceful protests were repeatedly disrupted, including with the use of excessive force by police, which led to yet more and larger protests. Protest organizers faced arrest and criminal prosecution on questionable charges. An anti-government protester was reported attacked and beaten. Torture and other ill-treatment, and impunity enjoyed by the perpetrators, remained a concern. New provisions for alternative civilian service, introduced into law in 2013, were made available for conscientious objectors'.
In Azerbaijan, [t]he crackdown on civil society and persecution of political dissent continued. Human rights organizations remained unable to resume their work. At least 18 prisoners of conscience remained in detention at the end of the year. Reprisals against independent journalists and activists persisted both in the country and abroad, while their family members also faced harassment and arrests. International human rights monitors were barred and expelled from the country. Reports of torture and other ill-treatment persisted'.
In the Russian Federation, '[f]reedoms of expression and peaceful assembly remained severely restricted. The authorities dominated the print and broadcast media, and further extended their control over the internet. NGOs faced further harassment and reprisals under the "foreign agents" law, while their access to foreign funding was further restricted by a new law banning "undesirable" organizations. Growing numbers of individuals were arrested and criminally charged for criticizing state policy and publicly displaying or possessing materials deemed extremist or otherwise unlawful under vague national security legislation. Four people faced prosecution under the2014 law that made repeated violations of the law on public assemblies a criminal offense. Deep flaws in the judicial system were further exposed through several high profile cases; a new law gave the Constitutional Court the authority to overrule decisions by the European Court of Human Rights. Refugees faced numerous obstacles in accessing international protection. Serious human rights violations continued in the North Caucasus, and human rights defenders reporting from the region faced harassment'.
In Turkey, '[t]he human rights situation deteriorated markedly following parliamentary elections in June and the outbreak of violence between the Kurdistan Workers' Party (PKK) and the Turkish armed forces in July. The media faced unprecedented pressure from the government; free expression online and offline suffered significantly. The right to freedom of peaceful assembly continued to be violated. Cases of excessive use of force by police and ill-treatment in detention increased. Impunity for human rights abuses persisted. The independence of the judiciary was further eroded. Separate suicide bombings attributed to the armed group Islamic State (IS) targeting left-wing and pro-Kurdish activists and demonstrators killed 139 people. An estimated 2.5 million refugees and asylum-seekers were accommodated in Turkey but individuals increasingly faced arbitrary detention and deportation as the government negotiated emigration deal with the EU'.