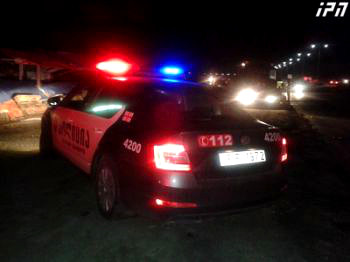 TBILISI, DFWatch–A man died Thursday night after a street fight near Kobuleti, a town on Georgia's Black Sea coast.
Four others were taken to hospital with injuries, including a policeman.
Police arrested a 21-year-old who is suspected of stabbing a 20-year-old man in the chest, causing his death.
The stabbing victim died on the way to the hospital, according to the Ministry of Internal Affairs (MIA).
Among the injured is also a policeman who was off duty on the night of the incident.
"He was nearby when he heard the noise. He went to find out what was happening. He didn't carry a weapon, but he tried to stop the attacker, when he was stabbed in his arm," MIA's statement reads.
The policeman is in a stable condition, as are the other injured. The suspect was arrested within a few hours after the incident, which took place not in the village Achi, some distance from the center of Kobuleti.
Relatives who had visited the injured at the hospital told journalists that the men were arguing when one of them pulled a knife and attacked the others. They reason for the argument is unknown.