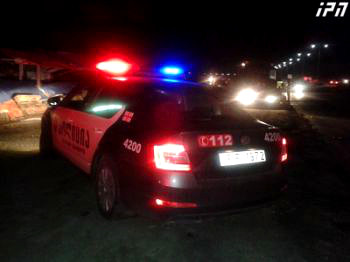 TBILISI, DFWatch–The Khelvachauri District Court issued a warrant for a suspect wanted in the case of an attempted femicide which happened on June 10.
According to the General Prosecutor's Office, the suspect tricked his ex-wife into following him to the grave of their common friend in the village of Korolistavi in Khelvachauri district of Achara with the premeditation of murdering her. The victim received serious wounds to her head and arms with a hammer and was left to die, following which the suspect left the country through a border checkpoint in Turkey, which is located nearby the murder scene.
The woman was found on the morning of the next day and survived due to immediate medical assistance.
The suspect was charged in absentia from the article 11-19-108 of the Criminal Code of Georgia. If convicted, he faces imprisonment from seven to fifteen years.
On 7 June, a case of femicide was reported in the outskirts of Tbilisi. A woman was murdered with a gun allegedly by her ex-husband. The suspect was later detained by the police.
On 6 June, the Human Rights Committee at the Parliament rejected a proposal by two MPs from the majority faction to make femicide a crime. The bill was supported only by the Committee's members from the party Georgian Dream — Democratic Georgia and the Republican Party. It was strongly criticised by the Georgian Orthodox Church, whose representatives attended the Committee's session.
The bill's explanatory note explains that in 2015, there were launched 26 investigations for murder or attempted murder of women. Two women died as a result of domestic violence. In 2014, 33 women were murdered.