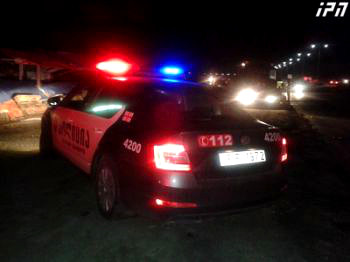 TBILISI, DFWatch–A woman was shot outside a hotel in Isani on the outskirts of Tbilisi on Monday. She was taken to hospital with serious injuries but later died at the hospital.
The woman was working in the kitchen of the hotel and a man, presumably her ex-husband, shot her four times, locals said.
The Ministry of Internal Affairs knows the identity of the suspect, but he has not yet been apprehended. An investigation has been opened for premeditated murder.
Rustavi 2 reported that there were no witnesses to the murder, but other sources quoted locals saying that a man asked the woman to come out of the hotel and into the street. Then they heard three or four shots.
The man is believed to be the husband of the woman, but it is unclear what the motive might have been.
The hotel entrance was equipped with a surveillance camera which should have recorded the murder if it was working.
Investigators are now collecting information and evidence from the crime scene.