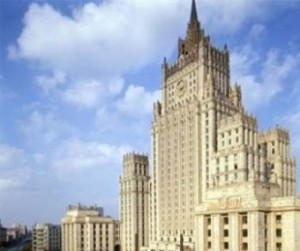 TBILISI, DFWatch–Russia sees the opening of NATO's new training facility in Georgia as a 'continuation of the provocative policy of the alliance aimed at expanding its geopolitical influence.'
NATO Secretary General Jens Stoltenberg on Thursday opened the new training center, which will be a joint project between Georgia and the alliance.
In their speeches, the secretary general and the Georgian prime minister emphasized that the facility is not a threat against any particular state.
Maria Zakharova, spokesperson for the Foreign Ministry of Russia, said at a briefing Friday that the placement of a NATO military facility in Georgia is a 'seriously destabilizing factor' for the security in the region.
"This conclusion is based on the present tragic experience," she said.
"After all, there is no doubt that it is the proclamation of the prospects for Georgia's accession to NATO at the alliance's summit in Bucharest in April 2008. It instilled Tbilisi leadership an illusion of permissiveness and pushed it to a criminal attempt to conquer South Ossetia by military force."
Russia continues to fulfill its international obligations to 'ensure the security' of its allies, the Republic of South Ossetia and Abkhazia, she continued.