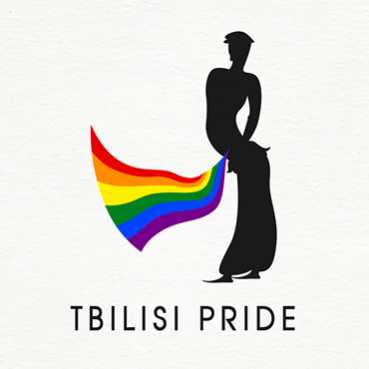 TBILISI, DFWatch–The first ever Pride march in the Caucasus region is scheduled to take place on Monday in Tbilisi, amid pressure and threats from conservatives.
Both the organizers and supporters of Pride on the one hand, and socially conservative groups on the other, have announced full mobilization.
Tbilisi Pride first was planned more than two weeks ago but dramatic events of June 20-21 on Tbilisi's Rustaveli Avenue urged its organizers to postpone the march indefinitely.
On Sunday, Tbilisi Pride released a statement on Facebook in Georgian.
"Tomorrow, on July 8, the team of Tbilisi Pride, together with our local and international supporters, will hold March of Dignity," the statement says.
The statement includes an appeal to law enforcement agencies, asking them to ensure the safety of participants.
"The Ministry of Internal Affairs of Georgia has the full resources to ensure the March of Dignity in a safe and calm environment. We hope that the Government of Georgia is fully aware of its responsibility and will do its best to ensure the safety of each participant," the statement says.
The place and time of the march is being kept secret out of security concerns.
In June, Tbilisi Pride organizers and the Ministry of Internal Affairs (MIA) failed to reach an agreement over providing security to the participants. Organizers of Pride say that MIA refused to take responsibility for security if the march is held outdoors and suggested an indoor event instead, which was unacceptable for LGBT rights activists.
The MIA's stance has been harshly criticized by civic activists and Georgia's most important human rights watchdogs.
However, after the negotiations failed, activists said they would go ahead with the event even if the police couldn't guarantee their safety.
In parallel, socially conservative activists announced full mobilization from Monday morning. Their informal leader, the millionaire businessman Levan Vasadze, announced earlier the formation of vigilante patrols to prevent the Pride march from going ahead. He was summoned to the police for questioning and partially backed down on the idea but warned vigilante patrols would be formed 'if needed'.
Vasadze released a video on his Facebook group on Sunday evening, calling on his supporters to gather in Vere Park in central Tbilisi Monday morning
"This Pride, of course, will not go ahead," Vasadze said, adding that "several thousand" will gather to prevent the march.
Supporters will be arriving from the regions to join the counter-protesters against Pride, he continued, and threatened to sweep away the police cordons and violently disperse the march.
In May 2013, a small LGBT rights gathering in Tbilisi was violently attacked by thousands of socially conservatives.