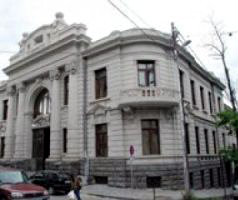 TBILISI, DFWatch–Police in Georgia arrested a man on Wednesday for stealing two historical books from the National Library the day before.
The books the 64-year-old is accused of stealing date back to the 18th and 19th Century, the Ministry of Internal Affairs (MIA) wrote in a statement.
MIA did not specify which books were stolen or describe the detainee in more detail, but stated that in order to cover up his crime, the man left behind two other books in the library.
The accused pleaded guilty during questioning by police.
He may be jailed from six to nine years for violation of the Criminal Code, article 183.