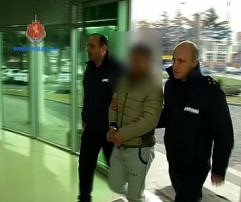 TBILISI, DFWatch–One more person was arrested on Tuesday in connection with the suspected 'bridenapping' in Tbilisi's southern Ponichala district.
Earlier on Tuesday, police in the capital arrested a Russian teenager, who is suspected of abducting 17 year old Samira Bayramova with the goal of marrying her, holding her for four days.
The second suspect was also detained in Tbilisi. He is born in 1983, and allegedly helped in abducting the girl.
Investigators say the main suspect was assisted by several older men and are continuing their search for the others involved in the crime.