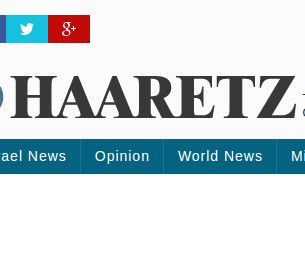 TBILISI, DFWatch–Israel might begin rejecting asylum requests from citizens of Georgia and Ukraine, Tel Aviv-based newspaper Haaretz reports.
The past two years have seen a surge in asylum requests by Ukrainians and Georgians, as citizens of these countries are using a visa waiver system to enter Israel, the newspaper writes.
Israel's Interior Ministry has asked Ministry of Justice to approve the new policy, according which citizens of Georgia and Ukraine would be denied political asylum summarily.
Georgia and Israel signed an agreement in November 2013 which allowed Georgian citizens to stay in Israel for up to 90 days without a visa.
Three years ago, only four Georgians sought asylum in Israel. The number grew to more than 700 last year, while this year the figure has swelled to about 3,069.
Most Georgians who apply for asylum in Israel cite as reason political pressure in their homeland. Ukrainians apply to avoid mandatory military service and escape the tension in Crimea.