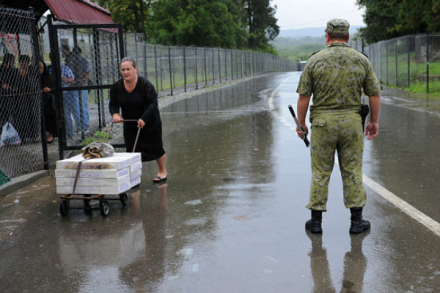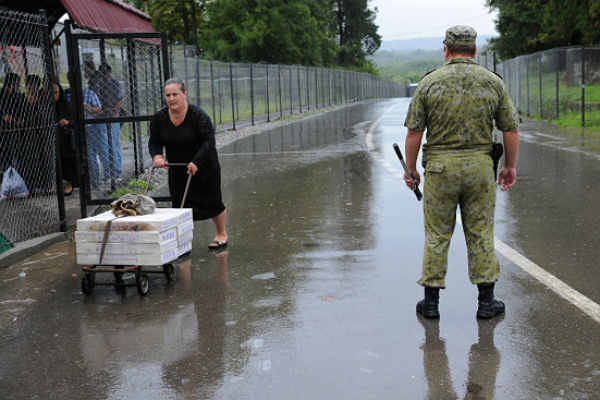 GALI, DFWatch–The Georgian government has unofficially given Gali residents a green light for smuggling cigarettes, likely as part of the election campaign, according to locals DFWatch spoke to.
They have received explicit messages from Georgian law enforcers, they said.
"Everybody knows each other here, almost all law enforcement knows who smuggle cigarettes. For the past week, traders were told that they could bring counterfeit [cigarettes from Gali to Zugdidi]. Perhaps it is an attempt to gather votes. There can't be any other explanation," a resident of Gali who had recently started this illegal trade to earn her livelihood told us.
DFWatch recently reported that the spread of the deadly brown marmorated stink bug (BMSB) has caused such devastation of orchards that locals have been forced to return to illegal types of business such as smuggling of goods, particularly cigarettes, from breakaway Abkhazia to Georgia proper. Generally, this 'business' means sneaking dozens or maximum hundreds of packets of cigarettes through the administrative borderline and then to the market in Zugdidi.
This illegal trade was rife a decade and half ago but was almost entirely suppressed by the mid 2000s. Now it seems to be on the rise again, due to dire hardship of Gali population, despite that it was, at least until recently, an extremely risky business. Especially Georgian police have posed a real threat to people involved in the smuggling.
Under Georgian law, a person caught smuggling goods for the first time will face confiscation of the products and a fine which varies from 1,000 to 2,000 lari (USD 754). If the individual is caught a second time, the fine is 10,000 lari (USD 3,770). They may also face administrative imprisonment for 15 days.