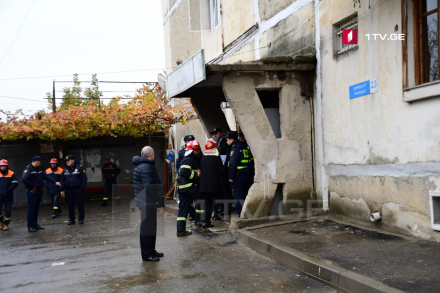 TBILISI, DFWatch–A 30 year old woman and her 9 months old son died in an explosion in an apartment block in Tbilisi Thursday morning, the emergency management service reports.
The explosion occurred at around 11am in the eastern Ponichala district and was reportedly caused by a gas leak.
Several other people were also injured, including an 44 year old man, his 24 year old son and 6 year old granddaughter, all three of whom remain in hospital in a critical condition having suffered severe burns, doctors say.
The emergency service evacuated everyone from the building, fearing it would collapse.