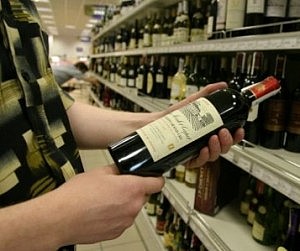 TBILISI, DFWatch–Georgia has secured a free trade agreement with China which is expected to boost Georgia's export of wine.
The agreement, which still needs to be confirmed formally, will exempt goods and services that were previously charged more than 40 percentfrom customs fee when exported to China, the minister of economy has said.
Last year, Georgia exported more than 2.6 million bottles of wine to China. According to the minister, this year the number is expected to exceed 5 million bottles, which will make Georgian wine competitive on the Chinese market, Dimitri Kumsishvili said at a briefing in Batumi on Tuesday.
Also other sectors of the Georgian economy will have reason to celebrate. Nearly 95 percent of Georgian products and services exported to China are covered by the agreement, according to the minister.
"This is unprecedented, that China gives a partner country the opportunity to lift customs tariffs for wine and agriculture products," Kumsishvili said.
The deal he has secured is the result of negotiations which began in December 2015. In October, China's minister of commerce will visit Georgia and sign a memorandum of understanding about finishing the negotiations.
Kumsishvili expects the agreement to be signed in December and come into force in mid 2017, after being ratified.