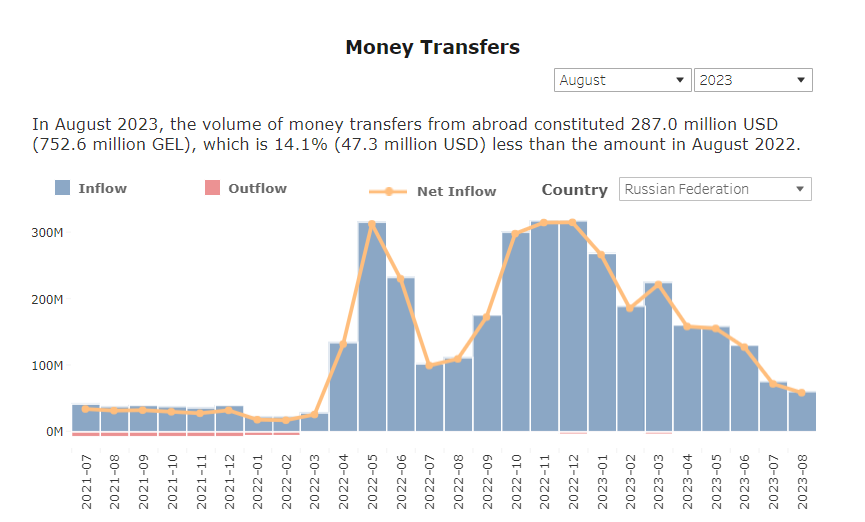 TBILISI, DFWatch – The number of remittances from Russia to Georgia in August decreased by 45.5 percent compared to last year and amounted to $60 million, although this country is still the leader and accounts for about a fifth of the total volume, according to the release published by the National Bank of Georgia on Friday.
In contrast, remittances from Europe and the USA increased significantly in 2023.
After Russia, the second place in terms of transfers is occupied by Italy with $45 million, which is 23 percent higher than last August's figure; the third is the USA with $40 million (an increase of 38%), followed by Germany ($20 million, +33%), Greece ($20 million, +6%) and Kazakhstan ($19 million, +55%).