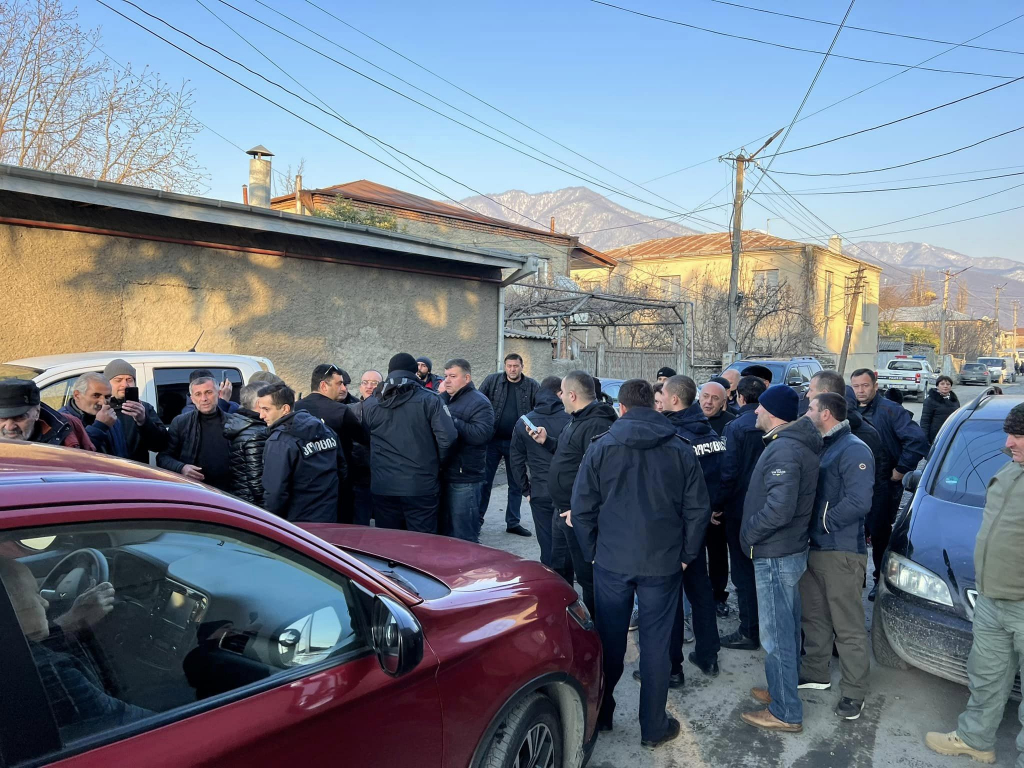 Georgian far-right pro-Russian political party Alt-Info, which is the organizer of July 5 pogroms in 2021, against LGBTQI activists and journalists assumes responsibility for disrupting public lecture of the liberal politician and popular literary critic.
The incident took place in Kvareli town, Kakheti on Sunday, where former MP and ex-Soviet dissident Levan Berdzenishvili was supposed to deliver a public lecture at the Euro-Atlantic Center on heritage of Ilia Chavchavadze, Georgian writer of the 19th century.
When entering Kvareli, Levan Berdzenishvili's car was blocked by a group of angry men swearing and threatening. They said they would not let Berdzenishvili into the town, because he was "the enemy of Georgia and Christianity" and "the adversary of our kings". Those gathered, who turned out to be Alt-Info activists, threatened Berdzenishvili with a physical confrontation, due to which the organizers of the lecture were forced to cancel the meeting.
Levan Berdzenishvili angered the pro-Russians, as well as many ordinary Georgians, by his controversial statements criticizing, and literary dubbing him "a traitor", the 18th century king Erekle II, who signed the Treaty of Georgievsk with Russia, which established eastern Georgia as a protectorate of Russia. In addition, as he said to Radio Liberty, the radicals' anger had been caused by his staunch support of the LGBT community in the country.
He also criticizes the police, which did nothing to prevent the incident.
Berdzenishvili, who is a literary critic by profession, was in Russian prisons for anti-Soviet activities in the 1980s, and after release, he founded the Republican Party of Georgia, which was first in coalition with Mikheil Saakashvili's United National Movement, and then with Bidzina Ivanishvili's Georgian Dream. However, it left the coalition seven years ago and currently is in an opposition.
Alt-Info is an anti-LGBT, anti-Western, anti-liberal and openly pro-Russian political party. It opposes Georgia's Euro-Atlantic aspirations and demands a military and political alliance with Russia.
Dozens of people were injured in Tbilisi on July 5, 2021, when far-right activists attacked the LGBTQ Pride parade. Despite the demands of human rights defenders, no legal actions have been initiated against any of the leaders of the party due to these actions.