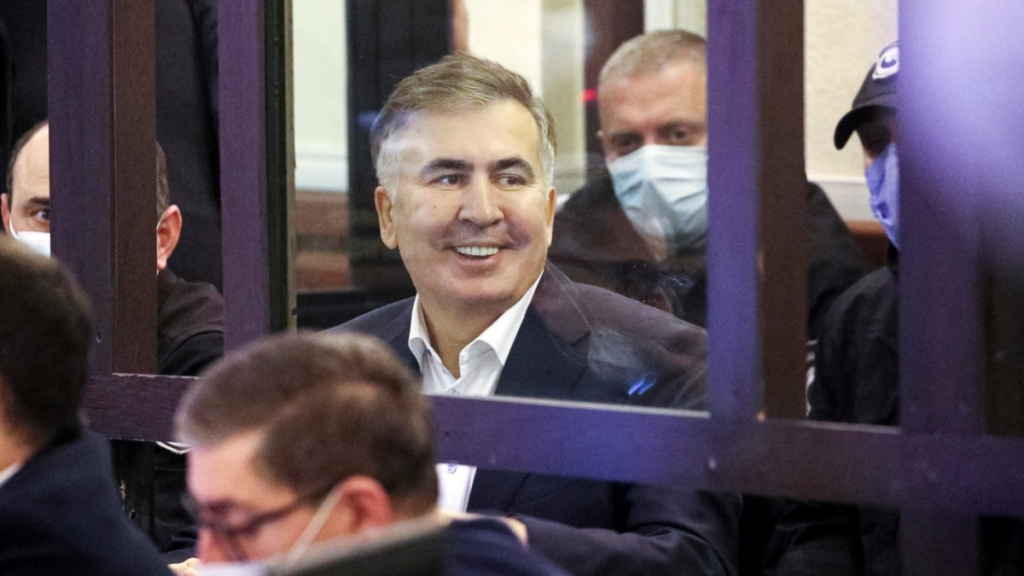 Mikheil Saakashvili's condition has worsened so much that he is being taken to intensive care unit, his lawyer said on Tuesday, although later the director of the hospital, where the third president of Georgia is being treated, said that there are no clinical prerequisites for transferring him to ICU.
After the meeting with ex-president, lawyer Shalva Khachapuridze said that he had never seen ex-president in such a weak state, and Saakashvili told him that he was offered to be transferred to intensive care, to which he agreed.
The clinical director of the hospital Vivamedi states that "physiological parameters of the patient remain within the norm".
However, he admits that Saakashvili receives very little food and needs parenteral nutrition. The patient says he will agree to this only if he is transferred to intensive care, "which we have no problem with," Chkhaidze said.
"This is the minimum amount of calories that the human body needs to maintain working capacity," said Zurab Chkhaidze, Vivamedi clinical director.
On Tuesday, Saakashvili's supporters came to the clinic to express their solidarity with imprisoned former president. Among them was Levan Khabeishvili, newly elected chairman of the United National Movement, who had previously publicly said that he would not back down to use force "to save Saakashvili".
Because of this, a reinforced police force was mobilized at the hospital, but no incident occurred.
Khabeishvili said that Saakashvili is in critical condition and any other patient with these parameters would have been taken to intensive care.
"Bidzina Ivanishvili should know very well that this topic, Mikheil Saakashvili's health, will be a priority number one for the National Movement, and there will be no other political process in the country as long as he is in captivity," Levan Khabeishvili said.
By the end of Tuesday, the ex-president had not yet been taken to ICU.
Saakashvili's family and allies claim his condition is life-threatening and demand his transfer abroad for treatment, otherwise eventually he may die, they insist.