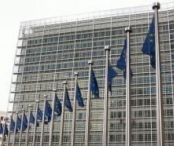 TBILISI, DFWatch–3.7 million Georgian nationals came one step closer to getting visa-free access to EU's vast borderless Schengen area on Tuesday, as members of the LIBE committee in the EU parliament added their seal of approval to the plan.
The Committee on Civil Liberties, Justice and Home Affairs approved the informal deal by 42 against 2 votes with one of its members absent.
The EU has used visa-free entry for short visits as a carrot to encourage reforms in the former Soviet country which is lodged against Russia's southern borders in the Caucasus. Russia has eyed the measure with suspicion as an attempt to wrest the country out of its orbit.
Member countries were near approving a visa waiver program for Georgia in 2016, but the plan ran into resistance from Germany and other countries that were dealing with the an influx of more than a million migrants to the Schengen zone.
The plan came back on track in December after members agreed to a new suspension mechanism which allows individual countries to hit the brakes on the visa waiver plan without asking the EU for approval if certain conditions should arise, such as a wave of unjustified asylum requests from Georgians.
The visa waiver program for Georgians will enter into force on the same date as the review of the visa suspension mechanism. It is unclear exactly when this will happen, but the next stage in the complicated procedure is a vote by the EU parliament at a plenary session, probably in February.
Once the change is formally approved, Georgians will be able to enter the EU visa-free for 90 days in any 180-day period, provided they hold a biometric passport.
The visa waivers apply to the Schengen area, which includes 22 EU member states (all except Ireland, the United Kingdom, Croatia, Cyprus, Romania and Bulgaria), plus Iceland, Liechtenstein, Norway and Switzerland.