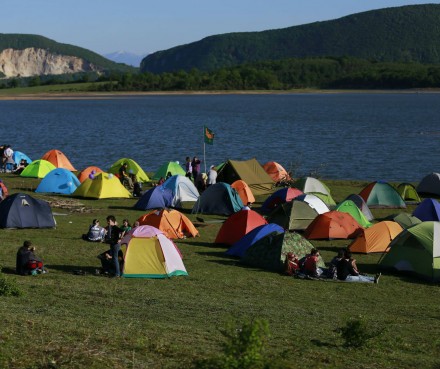 Tbilisi, DFWatch – Georgia had a 19.5 percent growth in tourism in the nine months in 2016, according to the data released by National Tourism Administration on Monday.
4.8 million visitors came to Georgia during January-September that is 8.6 percent increase compared to the same period last year, and 2.1 million of them were tourists – a 19.5 percent jump.
Majority of visitors came from Azerbaijan, Armenia, Turkey, Russia and Ukraine.
631,302 international travelers visited Georgia in September, which is 11 percent more than last year, while 304,814 of them spent more than 24 hours (34.2 percent growth).
Majority of visitors in September came from Azerbaijan, Armenia, Russia, Turkey and Iran.
Number of European visitors has also increased, namely from Latvia, Denmark, Germany and Lithuania. More visitors have come to Georgia from Afghanistan, Australia, Malaysia, Brazil, Jordan, Egypt and India.