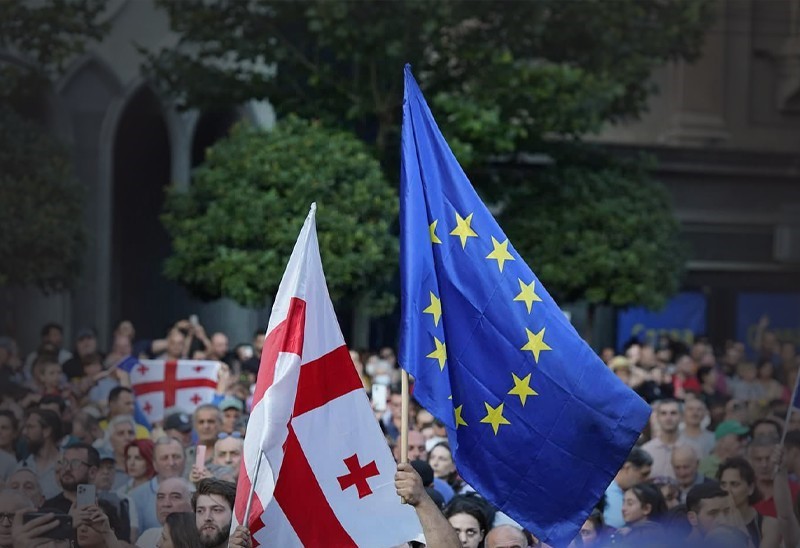 The opposition parties of Georgia issue a joint statement speaking out about the threat of  government shifting foreign political priorities and accuse the ruling power, Georgian Dream, of being a collaborator with the Putin regime for agreeing to the restoration of direct air traffic with Russia.
"The Georgian Dream" has once again put Georgia's European and Euro-Atlantic future under a significant blow, and created a real threat of international isolation and leaving the country in the sphere of influence of the occupying Russia," says the statement signed by the United National Movement, European Georgia, Elene Khoshtaria – Droa, Girchi – More Freedom, Lelo and Strategy Aghmashenebeli.
According to the opposition, the government is lying, as if it accepted Putin's initiative to strengthen economy and connections to the homeland of Georgians living in Russia, claiming the GD "has started final stage of changing Georgia's foreign policy and establishing Russian authoritarianism."
"At a crucial moment for our country, when Georgia's European and Euro-Atlantic future is so real, Ivanishvili once again raises the question: Europe or Russia?" Peace, prosperity and security in a united European family, or poverty, slavery and hopelessness with defeated Russia?
"Georgian society should say once again, unequivocally, clearly and loudly: no to collaboration with the enemy, no to the (pro-)Russian government, together to Europe! We, the democratic, pro-Western political parties of Georgia, will do everything to change this regime democratically, to protect Georgia from international isolation and Russia's encroachment on freedom and state sovereignty, so that our country, which is at the crossroads of history, irrevocably stands on the road to de-occupation, joining the European Union and NATO," the statement reads.