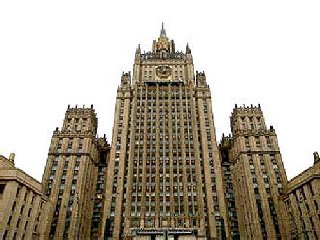 Tbilisi, DFWatch – Amid growing inflow of Russian tourists to Georgia, the Russian Foreign Ministry warns its citizens about the risks associated with such visits, referring to the Law on Occupied Territories, which may result for RF citizens facing formidable fines or even prison term.

"In the absence of diplomatic relations, broken off by the Georgian side in 2008, the possibility of consular and legal protection of Russians in Georgia is extremely limited," reads a statement published by Russian Federal Agency of Tourism (Rosturizm) on its website. "The country carries on enacting the Law on Occupied Territories", which implies administrative and criminal penalties for foreigners visiting Abkhazia and South Ossetia."
"Russian tourists travelling to Georgia should pay attention to the need of medical insurance, which is particularly important due to the high cost of health care in this country," the statement reads.
Georgia's National Administration of Tourism ranks Russia on the fourth place by the number of visitors to Georgia, after Turkey, Azerbaijan and Armenia. In January-October 2016 number of entries of foreign nationals from the RF territory accounted slightly more than 920,000 that is 13% more than in the same period of 2015. Since 2005 this number has increased tenfold.
In the statement, Russian MFA worries about the law of Georgia on Occupied Territories which entered into force in October 2008, soon after the August War, and provides administrative and criminal penaltiesto foreigners entering into the breakaway territories of Abkhazia and South Ossetia from Russian Federation.
The law implies either a fine or a prison term up to four years.
"In 2015, three Russian citizens were imprisoned on the basis of this law, a few others fined. Cases of harassment of Russian citizens have taken place this year," Rosturizm stated.
Zurab Abashidze, Prime Minister's Special Representative for Russian relations, in a response of the Rosturizm statement, emphasized that foreign tourists must take the Law on Occupied Territories into consideration when staying in Georgia and no exceptions are possible in this regard.
"'This year Georgia has really seen a record number of foreign tourists, including from Russia. The government has created comfortable, safe environment for the tourists. International organizations and tourists themselves confirmed that. Obviously, tourists must consider our legislation while being here including the Law on Occupied Territories. It is impossible to make any exception for anyone," Abashidze said.