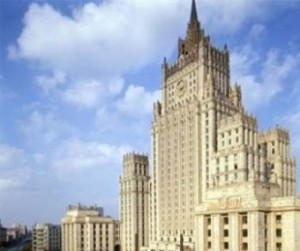 TBILISI, DFWatch–Russia has expanded the list of countries subject to trade embargo, but Georgia is not on the list. The move comes as a response to new sanctions by Western countries against Russia and includes Albania, Montenegro, Iceland and Lichtenstein.
Ukraine will also be subject to Russian sanctions from 2016, if the country implements the economic part of its association agreement with the EU.
Countries on the list are among those who supported prolonging sanctions against Russia. Georgia also supported extending the sanctions, but is not on the list.
A statement on the website of the Government of Russia says that at the moment Russia and Georgia do not have 'active relations' and a high trade turnover.
"Unlike other countries, the measures adopted by the Georgian leadership towards Russia, are insignificant," the statement reads, adding that this is why a decision hasn't been made to include Georgia on the list of countries subject to embargo.
But the Agriculture Ministry of Russia says it is preparing countermeasures against Georgia as well.
More than a week ago, Russia's consumer safety bureau Rospotrebnadzor said wine produced by several Georgian companies are of poor quality. Since such a notice from Rospotrebnadzor in the past has been followed by embargo on Georgian products, many thought it was a sign that Russia was again planning to restrict Georgian wine and other products. Rospotrebnadzor's statement was followed by Georgia's support for extending the sanctions against Russia for another year.