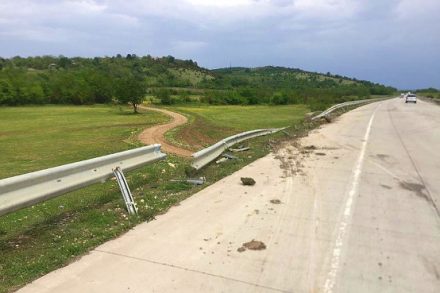 TBILISI, DFWatch–A pregnant woman was among the five who were killed in a horrendous road accident along a highway in western Georgia on Sunday.
The accident happened at night, along a highway near Kutaisi in the west of the country.
First two cars collided head-on, and then they were hit by a large truck, Imedinews.ge reports.
The police launched an investigation. No other details of the crash are known so far.
Since 2011, Georgia has witnessed a steady increase in car accidents. According to figures from the Ministry of Internal Affairs, 602 people were killed in traffic accidents in 2015. 409 were killed in the period from January through September of 2016.
An 11 year-old girl on the way to school was killed in March when a car veered into a bus stop on Aghmashenebeli Lane in Tbilisi. The girl's mother was badly injured.