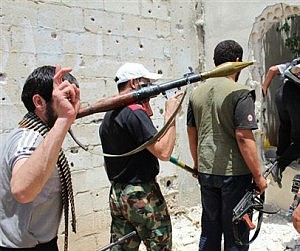 TBILISI, DFWatch–One more Pankisi native has been killed in the Middle East. Reports vary about where the 24 year old Mukhad Khangoshvili was killed.
According to Interpressnews, which relies on an unidentified source in Pankisi, it happened in Mosul, Iraq, where the Iraqi army aided by the US and western allies is fighting to recapture Iraq's third largest city from ISIS.
Confirming that Khangoshvili was killed in Syria, the Pankisi based radio station Radio Way said he left Georgia on September 13, 2013 and went to Syria to join ISIS.
According to Radio Way Mukhmad served in the personal guard of ISIS's former military commander Tarkhan Batirashvili, known as Omar Al-Shishani, who was confirmed dead by ISIS in July.
At least 22 young people from Georgia are reported to have died in Syria over the last few years.