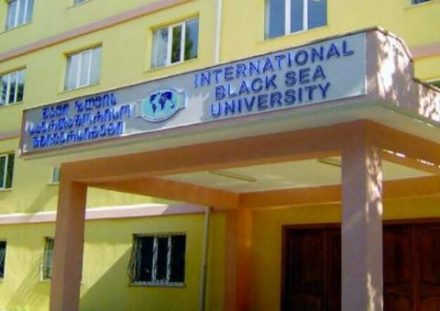 TBILISI, DFWatch–Georgia keeps on cracking down on educational institutions linked to the Turkish Islamic cleric Fethullah Gülen, whom Ankara has accused of masterminding the failed coup attempt on July 15, 2016.
On Tuesday one such institution, the Black Sea International University, declared that the Ministry of Education had prohibited it from enrolling students for one year, which might affect up to 800 students who have chosen to study at IBSU.
"This irresponsible decision by the authorization board hinders the development of one of the leading and internationally recognized universities in Georgia which has 23 years of successful academic experience, is known for its graduates' high employment rates and cooperates with more than 60 international universities," IBSU said in the statement published on its website.
"We [appeal] to NGOs and international organizations, diplomatic corps and the whole civil society to support the International Black Sea University in its fight against injustice.
"We refer to the Government of Georgia to take appropriate measures in order to prevent the damaging of the country's international reputation, democratic values, freedom of entrepreneurial activity and to protect the educational sphere from unhealthy influences," the statement reads.
The pretext of the decision was that the university doesn't meet the requirements of financial stability, a claim the IBSU has staunchly denied.
The decision to bar the university from accepting new students for a period of one year means a huge financial loss and a significant blow to its image. University officials have been reluctant to comment, fearing a backlash from the government, but no one is in any doubt that the crackdown comes as a result of pressure from Turkish President Recep Erdogan, who regards Gulen as the number one enemy of the state.
Turkey has been pressuring countries around the world to close or hand over control of schools linked to Gulen, an influential U.S.-based Muslim cleric who was once a close ally of President Erdogan.
In February 2017, the council of the National Center for Educational Quality revoked the Sahin Friendship School's authorization to carry out educational activities due to 'serious violations' of the rules about enrollment and procedures. Seven months earlier, on July 19 of 2016, just a few days after Turkey's failed coup attempt, Turkish consul in Batumi Yasin Temizkan called on Georgian authorities to close down the school because it is fostering terrorism.
Georgian authorities eventually gave in, despite claims that the school was the best in Batumi. Later, in August 2017, the government cracked down on Demirel College, a school belonging to the same holding company that runs IBSU.
In May 2017, Georgian authorities detained Mustafa Emre Cabuk, quality manager at Demirel College and had him behind bars for months before the court released him on bail after immense pressure from human rights groups.