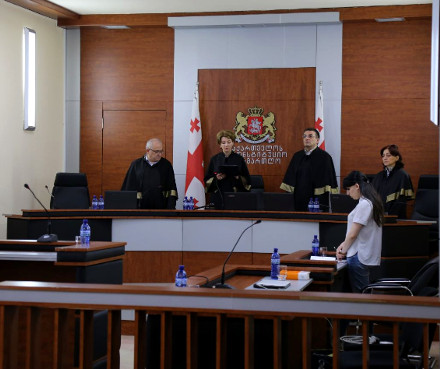 TBILISI, DFWatch–Georgia's Constitutional Court has overturned a ban on donation of blood by men who have had sex with other men.
The lawsuit to lift the ban was filed by LGBT rights activists Gocha Gabodze and Levan Berianidze.
The ban on donating blood for 'a man who has had a sexual relationship with another man', was introduced by the Minister of Health in 2000, justified by the high risk of AIDS posed by 'homosexuals'.
Initially the ministry's official document contained that term, but in 2014 the Constitutional Court ruled it unconstitutional to include a clause which limited blood donations on the basis of 'homosexuality'.
The ministry then changed the formulation by decree and instead of 'homosexuality', the law specified 'sexual intercourse of a man with another man', thus circumventing the Constitutional Court's ruling.