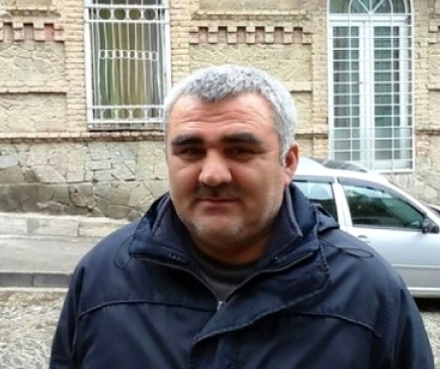 TBILISI, DFWatch–The EU Parliament calls on Georgia to thoroughly investigate the disappearance of an Azerbaijani investigative journalist in the center of Tbilisi two weeks ago.
MEPs further urge Baku to immediately release Afgan Mukhtarli and drop all charges.
According to the statement, Georgian authorities should clarify 'beyond any doubt all suspicion regarding the involvement of Georgian state agents.'
Afgan Mukhtarli, a journalist critical to Azerbaijan's authoritarian government, fled Azerbaijan for neighboring Georgia, where he sought asylum. He was abducted by unknown men May 29 in Tbilisi and taken across the border to his home country. There, he was charged with illegal border crossing and money smuggling and brought before a Baku court which placed him in three months preliminary detention.
The MEPs called the charges 'bogus' and said Azerbaijan should stop selective criminal prosecution and imprisonment of journalists and human rights defenders, immediately release all political prisoners, and ensure compliance with fair trial norms.
Mukhtarli said through his lawyer that he was kidnapped by Georgian speaking men, indicating possible involvement of Georgia security agents.
Although the State Security Agency of Georgia flatly denied the accusation, a member of Azerbaijan's parliament stated that Georgian and Azerbaijani intelligence agencies collaborated on abducting a journalist in Tbilisi and sending him back to Baku to face jail.
The abduction sparked outrage in Tbilisi and there have been several protest rallies in Mukhtarli's support.