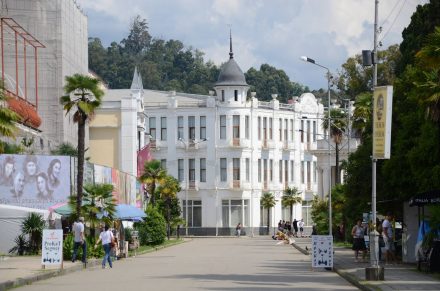 TBILISI, DFWatch–Sokhumi responds to the mass outcry over the growing problem of drug addiction by introducing draconian new measures, including capital punishment.
Abkhazia's de facto parliament has adopted at the first reading a bill which will impose harsher punishment on those convicted of drug dealing in large amounts, including life sentence and even the death penalty, which is not currently not in use in the disputed territory. Confiscation of property will also be used to deter drug crime.
Under current legislation, these kinds of crimes are associated with a prison term of up to 20 years.
The bill also sets tougher punishment for driving under the influence. The draft law includes enormously large fines, 600,000 rubles (USD 9,560) and revoking the driver's license of violators, as well as a nine year ban on holding government office.
The bill also includes revoking all legal mechanisms which allow early release of individuals convicted of drug related crimes.
Members of the de facto parliament hope the bill will significantly alleviate the problem of drug addiction in the self-declared republic. The experience of countries in Southeast Asia is a good example to follow, MP Valeri Agrba told local media.
In October, 2017 a campaign to demand action against drug addiction brought a large crowd out in the streets of Sokhumi under the slogan "Abkhazia without Drugs". The people who had gathered on Sergey Bagapsh Square in the center of the breakaway republic's capital were mostly youth, and their main message was the "alarming levels" the problem of drug addiction has reached in Abkhazia. They demanded that the Sokhumi government must strengthen the fight against drug crime in order to "save future generations".
It is easy and quite cheap to get narcotic substances in Abkhazia. The trade is totally out of control, so drugs are easily accessible for more and more young people.
Accordingly, the number of drug users increases by 200 people every year, according to figures from the Sokhumi drug center. Cases of overdose are common, which leads to formal registering as drug addicts. But the real number of addicts is far higher, local specialists argue.
"2,440 people were registered in 2016, including 949 drug addicts and 1,491 alcoholics," Irma Anua, the region's chief substance abuse therapist, said last year.