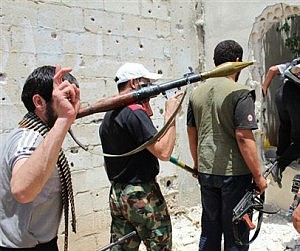 TBILISI, DFWatch–Two men from Pankisi valley in Georgia, one aged 26 and the 34, have been killed in Syria.
The younger of them, Bekkhan (Beka) Tokhosashvili, was a native of the village Birkiani. Tokhosashvili left Georgia in 2014 and joined the terrorist group Islamic State in Syria, fighting in the battalion of Tarkhan Batirashvili (Umar Shishani). Batirashvili is also a native of Birkiani.
In April 2015, Tokhosashvili married 17-year-old niece of former imam of Jokolo, Aiup Borchashvili, who was sent to him from Pankisi to Syria.
Bekkhan's older brother Kakha Tokhosashvili is currently in Syria where he's also fighting in the ranks of the Islamic State.
The older of the two called Ruslan Kavtarov lived in the village of Duisi before he moved to first Grozny and then to Europe with his family. In 2014 it became known that he was present in Syria. He left behind a wife and three children who live in Strasbourg.