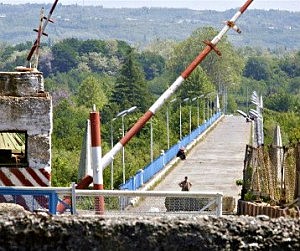 TBILISI, DFWatch–Two Georgians were detained by a Russian border patrol on Saturday while out fishing along a river close to the breakaway region Abkhazia.
Levan Morgoshia and Pridon Matkava were apprehended while standing on the left bank of the river Inguri.
According to the State Security Service, they were detained for violating the border to the breakaway region, which is being patrolled by the Russian FSB.
Georgia has informed the EU Monitoring Mission about the incident.
Rustavi 2, one of the main TV channels in Georgia, reported that the two had been detained while fishing, after first being threatened with warning shot. They were taken to a detention facility in Gali.
Another local who were with the two managed to escape.