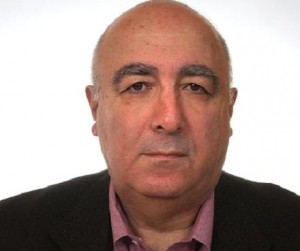 Dear friends and colleagues, as of today, September 13, my time in the official service of the Georgian government will be over. I wish to thank the people of Georgia, whose support and advice has empowered me to work for every Georgian administration since 1989.  I have had the privilege of working with many fine and capable citizens of our country.  I am grateful to all of them. I am deeply thankful to "Georgian Dream", a unique coalition of politicians who are first and foremost citizens of Georgia, and its leader, Bidzina Ivanishvili, who in 2011 allowed me to become part of a fascinating transformation of my country. Georgia, as admitted by international observers and journalists, has become an island of democracy and stability in our part of the world.
I have also been honoured to work on behalf of Georgia with many leaders in governments, coorporations, prominent members of think tanks, journalists and experts throughout the world, many of whom have become good friends and will remain so. I thank them all for their support as well as for those strategic conversations I had a privilege to have with them. Each encounter with those people was a lesson of wisdom and knowledge; I will remember that forever!
Since the beginning, for more than thirty years, I have held positions as a Minister, Ambassador, National Security Adviser, parliamentarian, and most recently for almost two years as a foreign policy advisor to Prime Minister Giorgi Kvgirikashvili. This final position, along with my experience working with Eduard Shevardnadze, has been one of the most remarkable and intellectually stimulating roles in my experience in the foreign policy arena, one full of strategic ideas and plans. So I am grateful to the team with which I had an occasion to work and cooperate.
However, life goes on and I will continue to serve Georgia from the private sector. I believe in leveraging Georgia's location, politically and economically. From the contract of the century of moving the Caspian energy resources to the markets to this day, Georgia has become the revolving door between Europe and Asia. Going beyond an energy highway, we are now ready to become a trade hub. For that reason, I will be honoured to serve the Consortium of port of Anaklia, the only deep sea port in the eastern shores of the Black Sea, which bolsters the Georgian brand and builds on the Georgian brand. We are and will remain as a nation dependable and reliable, catalysts and enablers of the future of Europe.
Dear friends and colleagues,
My generation had the privilege to close the door on our time as a "Soviet Republic" and to open the door leading to independence and freedom. We carved out our own trajectory as a sovereign state committed to democratic, European values and Euro-Atlantic integration. It was my pleasure to witness and support this unique and never-ending transformation of Georgia in pursuit of perfection.
My country's dramatic shift from an economically and socially devastated country to a modern Eastern European state with a strong uniquely Georgian identity and purpose was challenging. Our Georgian Dream government I worked with contributed to making Georgia a relevant and functioning democracy. Naturally, we made mistakes and blunders; there were failures on that thorny path. But there always has been commitment and consistency to modernizing and reforming Georgia in accordance with democratic values and principles. This required reforms to lead to democracy. I witnessed this personally and was honored to be part of the fascinating journey toward becoming a effective democratic state. Are we perfect? Of course not! But who's perfect? We still have a long way to go, but the journey itself is exciting as we see Georgia getting better and better every day! My own faith that we could accomplish this transition through hard work, cooperation, honest friendships, and steady resolve never wavered.
In the future we will continue to need this and more.  Nowadays, a  period of global turbulence is upon us, in which the very pillars of the international system appear structurally undermined. Georgia should do its best to steer through these global or regional confusions, disorders and instabilities cautiously and wisely. But this should occur without conceding Georgia's national interests and agenda. We also must remain a useful, reliable, and trustworthy partner, ally, and neighbour. Georgia is blessed with the men and women required to navigate skillfully through the current global uncertainty. I stand ready to assist my country whenever called.
I look forward to staying in touch!
Sincerely,
Ambassador Tedo Japaridze