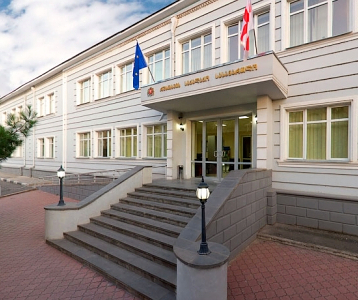 TBILISI, DFWatch–Three prison guards were arrested on Wednesday in the case of the prisoner who escaped from the court building in Rustavi.
According to the Prison Ministry, one of the detainees is head of shift of the guard service at the second department, the second one is deputy head of the shift and third an ordinary guard.
The Prison Ministry's investigative department is investigating the case.
Meanwhile, Otar Varamashvili is still missing for the third day after an amazing escape from the court building in Rustavi on August 31.
On Friday he was charged with escaping. He has six prior convictions for robbery and burglary.
Varamashvili had a court appearance and was in a waiting room, when he asked for medical assistance. As the doctors were examining him, he managed to get away.