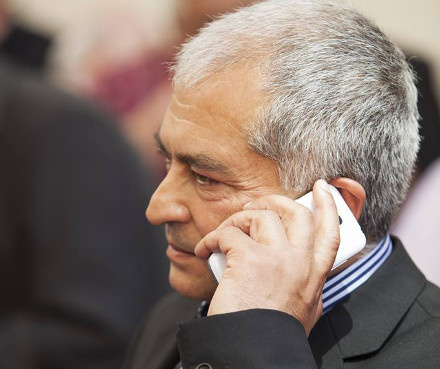 TBILISI, DFWatch–The director of a Tbilisi hospital claims he was sentenced to prison on orders of the Azerbaijani government.
Ferman Ceyranli, the director of Lancet Clinic, was sentenced to six years in jail by Tbilisi city court on Friday.
The Prosecutor General's Office decided to seek his imprisonment only after strong informal pressure from Azerbaijan, Ceyranli's lawyers say. Azerbaijan is a close economic partner of Georgia and, as the Mukhtarli case suggests, enjoys formidable influence over officials in Tbilisi.
Cayranli was charged with fraud after two patients at his hospital died after failed liver transplants. He pleaded not guilty in court. His lawyers suggest he was imprisoned because Baku suspects he has financed the Azerbaijani opposition.
The lawyers present an article published in the Azerbaijani pro-government website Haqqin.az, which dubs Ceiranli (in the article referred to as Ceiranov) 'the main face of the anti-Azerbaijani network in Georgia'.
Ceiranli relocated to Tbilisi from Baku in 2013, after having troubles with Azerbajan's authorities. He is a Georgian national but ethnic Azerbajani.
Prosecutors assert that the patients died due to improper conduct by the hospital administration and charged Ceiranli as the person responsible for managing the clinic. They accuse the clinic of not informing the patients about the risks associated with liver transplants and that the surgeries were not carried out in accordance with the necessary procedures.