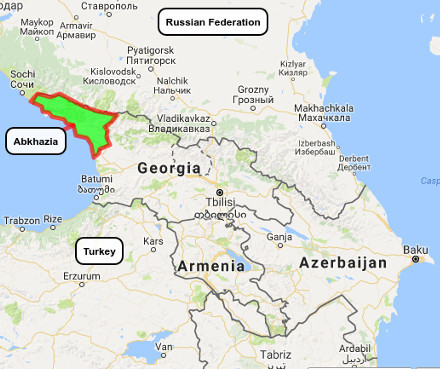 TBILISI, DFWatch–Russian Foreign Minister Sergey Lavrov will visit the Georgian breakaway region Abkhazia next week to open a new Russian embassy and meet with the local leadership.
Lavrov's working visit will start April 18 with the official opening of a new Russian embassy complex, Russian Foreign Ministry spokesperson Maria Zakharova said.
The next day, the Kremlin's top diplomat will hold talks in Sukhumi with the president of the Republic of Abkhazia, she further informed.
Provocation
Abkhazia and another Georgian region, South Ossetia, have survived as unrecognized separatist areas for more than two decades, bolstered by Russia, though most of the world considers these two regions part of Georgia.
Two hundred thousand were internally displaced in the bloody Abkhazia War in the early 1990s. After the 2008 August War, Russia recognized Abkhazia and South Ossetia as countries and has sought to formalize its relations with the separatist authorities.
Lavrov's Georgian counterpart described the visit as a 'provocation'.
"We see that Russia continues its provocative actions and steps. Unfortunately, the Russian Foreign Minister's visit is not the first in the occupied regions. He visited them in 2008, 2009 and 2011. This shows a complete disregard for international law, international norms and principles," Foreign Minister Mikheil Janelidze said.