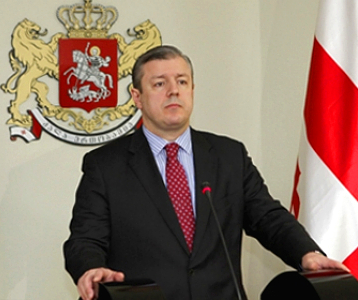 TBILISI, DFWatch–Prime Minister Kvirikashvili on Thursday expressed hope that Georgia will become a member of the European Union in the near future. He said this during the opening ceremony of the annual conference 'Georgia's European Way' in Batumi.
"I really believe that the time will come when Georgia will become a full member of the European Union," the prime minister said.
Georgia signed an association agreement with the EU in 2014, tying much of its legislation to EU regulations, and was looking to get visa-free access to the Schengen area for short 90-day visits, but the visa waiver program has been delayed amid concerns with migration in Germany and other EU countries.
But Kvirikashvili emphasized the contributions Georgia could make.
"We want to show Europe that Georgia will not be a problematic country. On the contrary, it will contribute to the strengthening of the European Union."
He also noted Georgia's historical links to Europe.
"Georgians aren't trying to become what they never were; Georgians are really Europeans. Our culture shows that and the fact that our history is linked to Europe. Europe is our past, and our future is in Europe. We understand that there are still many things we need to do and Georgians are ready to work hard to prove that Georgia is a European country. Our progress is very relevant; Georgia has been fulfilling its reform obligations in the areas of transport, economy, and industry. We have fundamentally revised our legal framework and we've fulfilled requirements for visa waiver," the prime minister said.