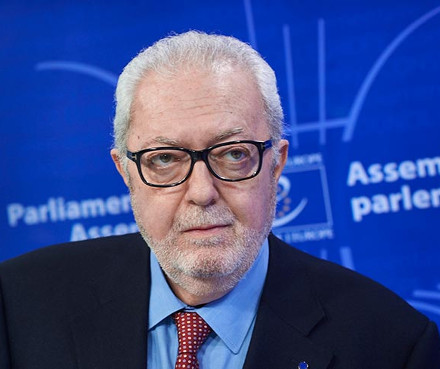 TBILISI, DFWatch–A Council of Europe official resigned on Monday after a controversial visit to Syria's President Bashar al-Assad.
Pedro Agramunt announced his resignation as president of the Parliamentary Assembly of the Council of Europe (PACE) in a letter on Monday. A plenary session in Strasbourg the same day was scheduled to debate a motion for his dismissal, but the debate was called off.
In accordance with PACE rules, British conservative politician Sir Roger Gale automatically becomes acting president as the most senior assembly vice president, until the election of a new president at the assembly's next part-session.
The motion to dismiss Pedro Agramunt was backed by 158 assembly members.
"We, the undersigned, consider that the President of the Parliamentary Assembly no longer enjoys the confidence of the Assembly, on the grounds that his behaviour seriously harms the reputation of the Parliamentary Assembly and tarnishes its image," the document says.
Four out of five Georgian assembly members signed the motion, as well as all members of the Armenian delegation and none of the assembly members representing Azerbaijan.
Agramunt caused controversy after he traveled to war-torn Syria in April and met with President Bashar al-Assad. Earlier, human rights activists criticized him for his work as PACE rapporteur on political prisoners in Azerbaijan, accusing him of being close to the regime in that country, and pointed out that did little to highlight the numerous violations of human rights there.
The Council of Europe is an inter-governmental organization unrelated to the European Union primarily working with protecting human rights, rule of law and democratic values. It has 47 member countries spanning Europe, Caucasus and Eurasia.