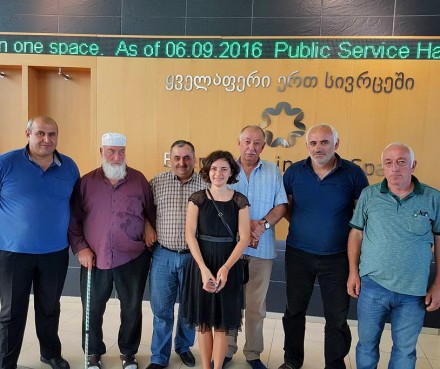 TBILISI, DFWatch–Muslims in Batumi took one step closer to building a second mosque in the city by purchasing a plot of land on Wednesday.
The initiative group for constructing a mosque in Batumi on September 7 purchased a property on Abashidze Street
49 in Batumi to construct a mosque there in the future.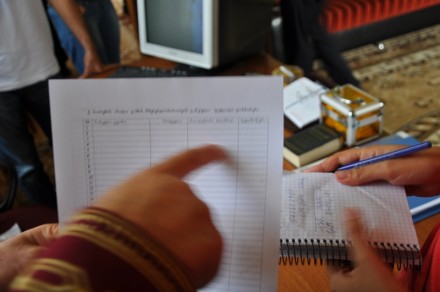 The group said they have paid only part of the price and have launched a campaign to raise the rest of the money.
Campaigners call on people of all beliefs to get involved helping to raise the money, under the slogan: "Let's purchase one square meter of land in Batumi for the construction of the new mosque."
According to initiative group leader Tariel Nakaidze, the first stage of the campaign is now finished, a campaign which was launched eight months ago.
"Today, we start the second stage, which means preparing the blueprint and getting construction permits from different government bodies," he writes.
"The Georgian Muslim community is an integral part of Georgian society and we believe that construction of the new mosque would be an important indicator of building a democratic and just state."
Batumi is Georgia's second largest city, with a population of 153,000, according to the 2014 population census. Despite the large Sunni Muslim community in the Adjara region, the city has only one mosque. Muslims have been trying to establish a second mosque there for several decades, but have been refused permission. Conditions of overcrowding in the Orta Jame mosque frequently forces people to sit in the street outside during Friday prayer.