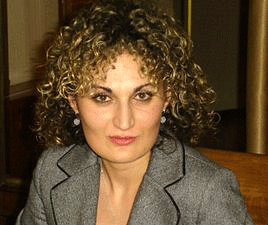 TBILISI, DFWatch–Keti Tsikhelashvili, Deputy Minister for Reintegration and Civil Equality, will be the acting minister as Paata Zakareishvili from the Republican Party leaves his post in connection with the 2016 election campaign.
Zakareishvili said on Tuesday that he plans to leave current activities at the ministry to his deputy Tsikhelashvili.
Keti Tsikhelashvili used to chair the Eastern Partnership Civil Society Forum – the National Platform in the beginning of 2012, until she was appointed deputy minister in October, 2012. From 2006 to 2012, she was director of Liberal Academy Tbilisi. She was also a lecturer at Ilia State University.
The Republican Party declared in March that they planned to withdraw from the coalition but would remain in it until the parliament election, which is scheduled for October 8. They also said that their ministers in the cabinet would remain on their posts before the election.
Apart from Zakareishvili, also \Defense Minister Tina Khidasheli from the Republican Party resigned.
The party had three ministers in the cabinet. Gigla Agulashvili, Minister of Environment Protection, remain on his post but leave the party.