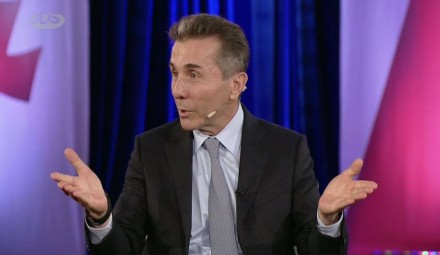 TBILISI, DFWatch–Bidzina Ivanishvili is confident that the governing Georgian Dream party, which he founded, will have at least 100 seats in the next parliament.
The billionaire businessman says he cannot imagine that Georgian Dream will get less than 90 MPs in the next assembly.
In an interview on GDS on Thursday he announced the start of a tour around the country to help people 'make a choice' in the October 8 election.
He said it is more likely that the party gets 115 MPs than 90.
"What can I say about their rhetoric, but deep down in their heart they know well who will win. We will soon see the results."
GDS will organize a meeting between Ivanishvili and regional media on September 1.