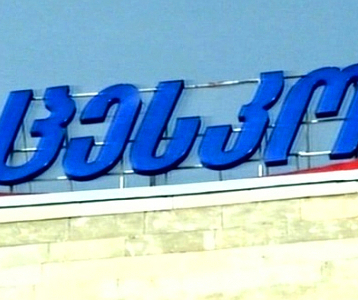 TBILISI, DFWatch–Georgia's Central Election Commission on Sunday gave preliminary approval for one more referendum about same-sex marriage. This is the second referendum bid about this issue and if approved it will be held in parallel with the parliamentary election on October 8.
"Do you agree or not to define civil marriage as a union between a man and a woman with a goal to create a family?" is the question which was registered on Sunday.
This is the third time someone has submitted a referendum proposal concerning marriage. The first one was approved, the second one was rejected.
The referendum question which was approved on Sunday was submitted by Alexandre Bregadze, former Deputy Minister of Diaspora, Soso Manjavidze, former member of Alliance of Patriots Party, and Zviad Tomaradze, Director of the Demographic Society XXI.
The initiative group will now have to collect 200,000 signatures and then the president and prime minister need to approve it in order for the referendum to be carried out on Election Day, October 8.
Parliament is also considering a bill to amend the Constitution to define marriage as a voluntary union of a man and a woman.
The proposal was put forth by the government and defines marriage, in the first point of article 36 of the Constitution, as: "Marriage, a voluntary union of a woman and a man, in order to set up a family, is based on the equality of rights of the spouses."
That passage currently reads that marriage is based on the equality of rights of the spouses and that it is voluntarily.