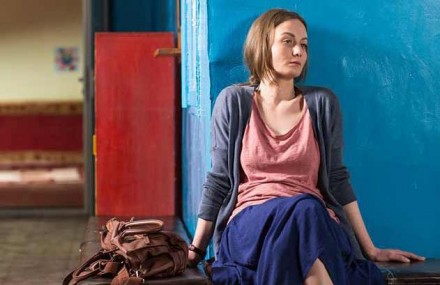 Tbilisi, DFWatch – An award-wining Georgian film 'Anna's Life" directed by Nino Basilaia has triumphed at the prestigious film festivals in Europe this weekend.
Soon after winning the Grand Prix for the best future film at the Evolution Mallorca International Film Festival in Spain, Nino Basilaia was awarded with another prestigious prize for the best directing at the Arras Film Festival in France.
The production is the filmmaker's first feature-length work and counts major awards at international festivals this year.
'Anna's Life' depicts life of a young Georgian single mother called Anna who, hoping to improve her own living conditions and the life of her autistic son, decides to relocate to the United States. However, the US embassy does not give her a visa.
Nono Basilaia's social drama continues its journey around the different international film festivals.
The film claimed the Special Jury Prize at the International Crime and Punishment Film Festival in Istanbul, Turkey last month and took the Merit Award at the Construir Cine International Film Festival in Buenos Aires, Argentina.
The local cinemas will premiere the movie on December 2, after this the film will compete at the festivals throughout the country.