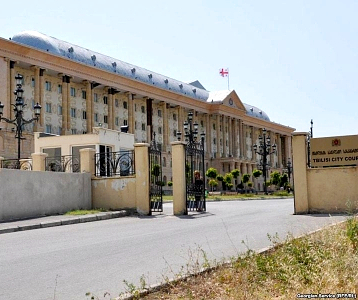 TBILISI, DFWatch–A 19 year old shepherd charged with murdering an American family of three is undergoing psychiatric evaluation, his lawyer said on Monday.
Malkhaz Kobauri, who faces life sentence for the savage killing of Ryan and Lora Smith and their 4 year old son Caleb, is being examined at the Samkharauli National Forensic Bureau, his attorney Alexandre Kobaidze told IPN news agency.
"Malkhaz Kobauri's mental health is being investigated. We also agree with to because we think that Malkhaz Kobauri is absolutely healthy," the lawyer said.
"The defense is convinced the examination will confirm that Kobauri is [mentally] healthy and, therefore, he could not commit a crime of such brutality," Kobaidze added.
Despite growing evidence of his involvement in the crime, the shepherd pleads not guilty and insists the family was murdered by 'men of North Caucasus appearance'. Yet no traces of those men has been spotted in the vicinity of the crime scene.
July 6, a call was placed to the emergency number 112, and the caller said the Smith family had gone missing. The emergency service was told that the family ceased to respond to phone calls while they were on vacation in Khada Gorge.
Soon rescue workers discovered a car and some of the family's personal belongings in the small settlement of Tskere, 70 km north of Dusheti, at an altitude of 1,880 meters above sea level.
On July 7, the body of Lora Smith was found in a ravine. The police at first didn't find traces of physical violence on her body. However, later examination showed that she was raped. The same day, the body of her spouse, Ryan, was found nearby.
Soon, a local shepherd was arrested, who immediately confessed to murdering Ryan and Caleb, while Lora, he insists, died while trying to escape the scene. Later he changed his confession.
He also confessed that he attempted to conceal the dead body of Caleb in a glacier. The child's body has been recovered after the shepherd pointed its location.