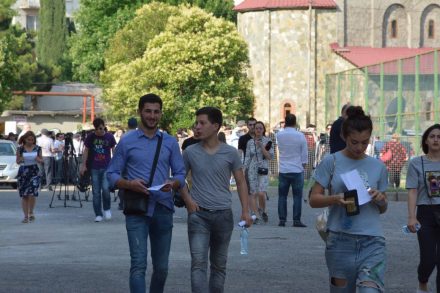 TBILISI, DFWatch–4,237 students have graduated from the schools in Abkhazia since 2005, out of which 2,458 registered for the National Assessment and Examinations Center exams.
According to Gali Educational Resource Center, the total number of enrollments at the universities of Georgia (except Abkhazia and South Ossetia) was 1,137, out of which by 1,049 received a public grant. Most of them were ethnic Georgians.
The number of ethnic Abkhaz who enrolled is not known, but according to information obtained by DFWatch, they number only 5 or 6 in total.
Statistics of graduates, enrollments and social grant beneficiaries is relatively even by years, which implies that secondary schools in Abkhazia, especially Georgian schools, have enjoyed relatively stable demand despite many efforts by Sokhumi regime to degrade Georgian language in schools, particularly in Gali.