TBILISI, DFWatch – Georgian president Mikheil Saakashvili Friday asked the International Security Assistance Force (ISAF) for permission to send one more infantry battalion.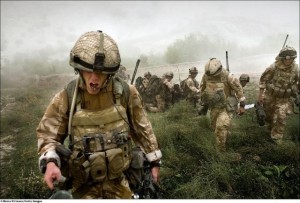 The decision requires the approval of parliament. Early indications are he is likely to get it at a special session next week.
One battalion normally means 600-650 soldiers, but the government has yet to specify the exact number. The new battalion will be serving under American command.
At present, the country has agreed with ISAF to have one infantry company and instructors group, serving in a French contingent, one infantry battalion in the American contingent and another contingent serving with Turkish forces.
Among non-NATO member countries Australia has the biggest contingent in Afghanistan with 1 550 soldiers. The current Georgian contribution totals 950 soldiers, according to official information from the Defense Ministry. Soldiers of three infantry battalions, who have signed up voluntarily, are serving in the volatile Helmand province, where 10 Georgian soldiers had died until today.
NATO Secretary General Anders Fogh Rasmussen said during a visit to Georgia in November that the Georgian contingent in Afghanistan will be increased to between 1 600 and 1 700 soldiers.
According to the White House's plan, local Afghan authorities will provide security by 2014. In the first stage, the US will extract the extra forces which were sent to the conflict zone 18 months ago. By the end of the year, 10 000 American military personnel will leave the country. 23 000 more are to leave the country by September 2012.