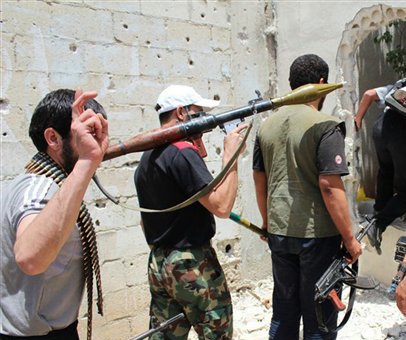 TBILISI, DFWatch–The government in Georgia is working on a new bill that will punish people for joining terrorist organizations abroad.
Spokesperson for the Interior Ministry tells DF Watch that the details of the new bill will be known after a draft has been sent to parliament. It is not clear when this will happen.
The new initiative came after the eighth Chechen-Georgian from the Pankisi area died fighting in the Syrian war.
Irakli Sesiashvili, head of the defense and security committee in parliament, says the law will make it a crime for someone to join a terrorist organization abroad.
"This will be a preventive measure so our citizens know that if they participate in illegal paramilitary units in other countries, join terrorist or same type of organizations, Georgia will take adequate measures," the MP explains.
The minority National Movement supports the initiative and say the new law should stop Georgians from going to Syria to fight for terrorist organizations.
According to Information Center of Kakheti (ICK), 16-18 year old youth from Pankisi are leaving to join the fighting in Syria. The common pattern is that they leave for Turkey to find a job, and then go on to Syria, while their family has no idea they have joined a terrorist organization.
The new bill will be an amendment to criminal code. Section 323, reads that person involved in terrorism is punished with from fifteen to 20 years or life imprisonment.
A legal person is punished for the same type of crime by liquidation or deprivation of the right of activity or fine.
Creating a terrorist organization or being leader of one is punishable with from 12 to 15 years in jail. Being a part of a terrorist organization can be punished with from 10 to 12 years in jail.
The criminal code punishes joining and being part of a terrorist organization in another country with from 10 to 15 years in jail.