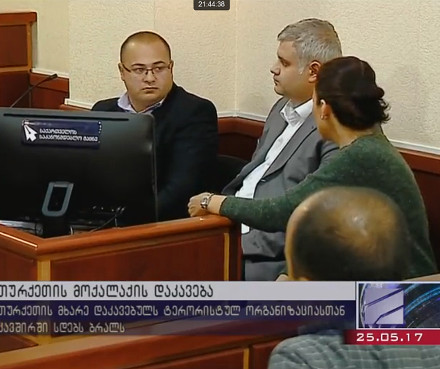 TBILISI, DFWatch–Georgia has detained a manager of a private school in what appears to be a case of pressure exerted by Turkey on Georgian authorities to crack down on institutions associated with the exiled preacher Fethullah Gülen.
Mustafa Emre Cabuk, quality manager at Demirel College, was arrested on Wednesday.
A court in Tbilisi placed him in three months pre-extradition custody while authorities try to decide whether to extradite him to Turkey where he will face indictment for "terrorism".
The timing of Cabuk's arrest – just a day after a visit of Turkish PM Binali Yıldırım to Georgia – strengthened the suspicion that there were some sort of political implications.
Cabuk has lived in Tbilisi, Georgia for the last 15 years.
"My self-esteem has affected most by accusations of membership in the terrorist organization. These tears come because they badly touch my self-esteem. I've not had even a small knife in my life," he said in an emotional appeal in the courtroom.
"Unfortunately, there is no justice in Turkey and therefore I ask not to extradite me," he said.
Georgian authorities seemingly bowed to Ankara's claims in February as well when authorities suspended the accreditation of a private school with links to Gülen in Batumi.