The Conservative Movement, a far-right pro-Russian political party notorious for violence against LGBTQ activists and journalists, was second only to the ruling Georgian Dream in the last quarter of 2022 in terms of donations, according to a report released by Transparency International Georgia on Tuesday.
In the period from October 1 to December 31, the Conservative Party received 158,000 lari (USD 60,000), Georgian Dream received GEL 370,000 (USD 140,000), and the third-placed Lelo received GEL 151,000 (USD 57,000). The total amount of donations is GEL 742,000 (USD 282,000).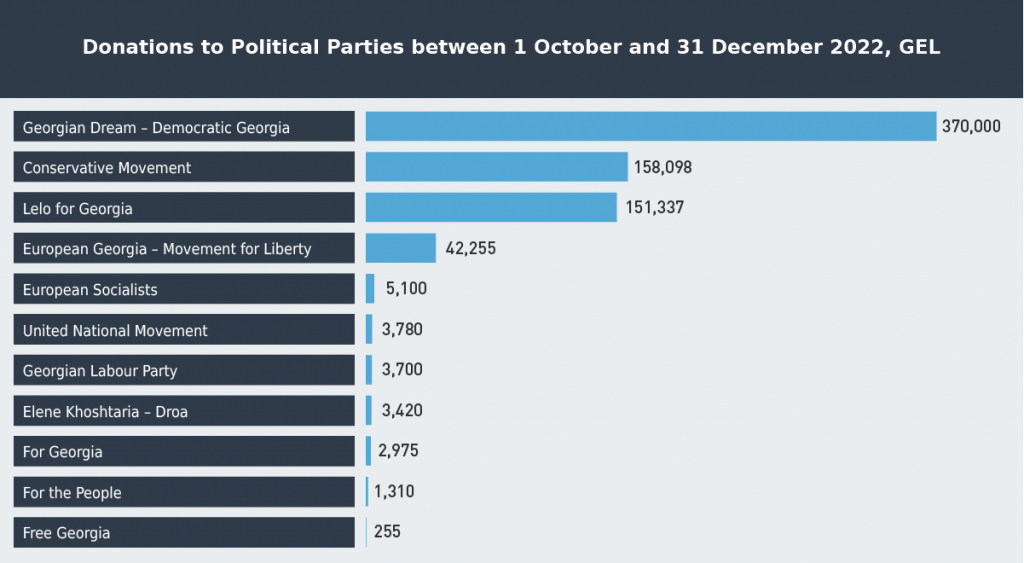 The Conservative Movement was founded in 2021 on the basis of anti-LGBTQ media platform Alt-Info, which is constantly sanctioned by Facebook and YouTube for violations of their policies. Currently, its main media platforms are TV broadcasting and social network Telegram.
On July 5, 2021 dozens of people, mostly opposition journalists, were injured in Tbilisi as far-right activists organized by Alt-Info attacked Tbilisi Pride parade.
Since the beginning of Russian aggression in Ukraine, Alt-Info and Conservative Movement have taken an openly pro-Kremlin stance and propagate for Georgia's alliance with Russia.