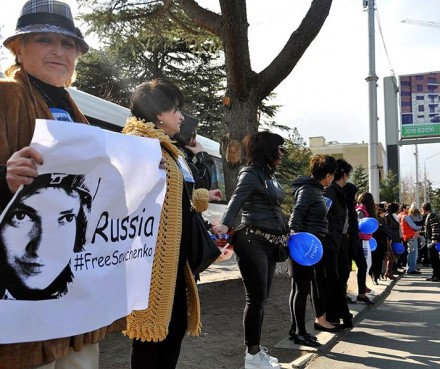 TBILISI, DFWatch–Georgian President Giorgi Margvelashvili views a controversial deal recently struck between the Georgian government and the Russian-owned energy giant Gazprom as less favorable than the previous agreement, and 'harmful' to the political and economic interests of the country, his spokeswoman said on Tuesday's briefing.
The president believes that signing the deal with Gazprom under the new terms only worsens the conditions the country is in, she said.
"The Gazprom issue is more than a business deal, this is about security, foreign policy, geopolitics and after all, energy and economy," Mishveladze said, reading the president's statement.
Last week, Georgia's Energy Minister Kakha Kaladze reached an agreement with officials from the Russian state-owned company Gazprom Export to switch to monetized payments for transiting Russian gas to Armenia. Monetized payments will begin from 2018.
The resulting deal is expected to be met with harsh criticism from the opposition and local energy experts.
The president maintains that Georgia's foreign policy goals as outlined in a parliamentary resolution dated December 29 cannot be achieved by dealing with Gazprom. The resolution emphasizes that Georgia will continue its rational policy toward the Russian Federation through international mechanisms. The foreign policy priorities for Georgia are promoting transnational projects for efficient use of its  favorable geopolitical location and broaden its economic and other relations with eastern countries.
The president also promised the government to disclose the details of the new agreement, which is unknown for the public.
"It is unclear why the country has weakened its positions while Georgia's foreign economic vector implies improvement of commercial-economic relations with Russia and significant success has been achieved in the so-called Prague format," the president's statement says.
For about a decade, Georgia has been receiving about 10% of the total volume of supplies of Russian gas to Armenia as a transit fee. The agreement between Georgia and Gazprom Export has been updated annually. In recent years, the Russian company began insisting on cash payment, but Georgia insisted on continuing to be paid in raw material.