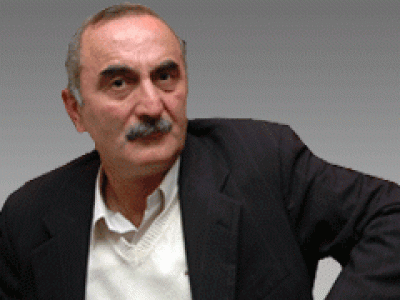 TBILISI, DFWatch–A prominent member of the Free Democrats resigned from the party on Friday, stating that he doesn't feel comfortable in politics.
Philosopher Zaza Piralishvili stated that his leaving the party was not due to any conflict with other party members or having issues with its ideology.
He first announced his decision in a post on Facebook after the Free Democrats assembly on Saturday, when the party presented its candidates for majoritarian members of parliament in the October 8 election.
He was not himself a delegate at the assembly, and neither was he named as a candidate for parliament. The philosopher says he resigned from the party on Friday but did not wish to harm the assembly and therefore waited with the announcement until that evening.
"First of all, the everyday life of a politician does not fit well with my character and lifestyle. In the past, I agreed to have status as an advisor, but being a member is a completely different thing. Of course there were some ideological and technical differences, misunderstandings, but everything was brought up for discussion,' he writes, adding that he doesn't see any reason to damage personal relations.
Piralishvili further wrote that he is returning to his previous activity, which is a commentator. He has already received several offers but does not plan to join any other political party.
The philosopher's role within the Free Democrats was to coordinate the party's work in education, science and culture. He was appointed by party leader Irakli Alasania on March 7.